Auto Air Conditioning Repair
Auto Air Conditioning Repair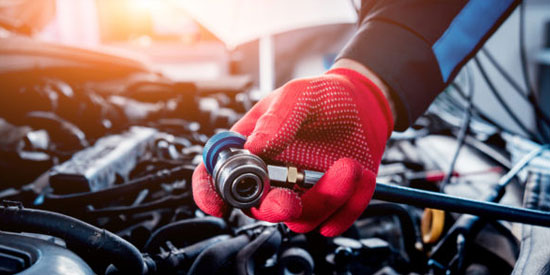 Conveniently Located Off
of SR 36 & 120
There is nothing worse than driving around in a hot vehicle in the summer. Don't settle; let the trained auto repair technicians at North St. Paul Automotive help with all your AC repair needs. We serve customers throughout the St. Paul, North St. Paul, Oakdale, and Maplewood, MN area can help! With our state-of-the-art equipment, we are able to do computer diagnostics and computer scanning to find out exactly what is wrong with your car.
Our AC Repair Services Include:
North St. Paul Automotive is dedicated to providing quality auto repair services to our customers at an affordable price. Our friendly staff can also advise you on preventative measures and maintenance you can take to avoid future problems.
Call (651) 777-1701 today to schedule your next tune up at our auto service shop.