Auto Brake Service & Repair
Auto Brake Service & Repair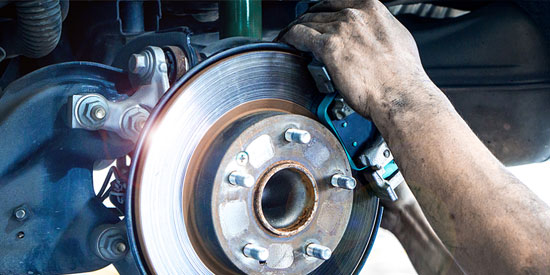 Conveniently Located Off
of SR 36 & 120
If your car is making strange noises, it could be your brakes. Brakes are one of the most important parts of your car and one that needs regular maintenance. It is a safety issue. Many people are not aware of the warning signs that indicate maintenance or repair may be needed. North St. Paul Automotive offers superior brake repairs services to customers throughout the St. Paul, North St. Paul, Oakdale, and Maplewood, MN area can help!
Our Brake Repair Services Include:
Our state-of-the-art equipment allows us to correctly diagnose your vehicle's problem. Our friendly staff is more than willing to work with you to meet all your auto service needs. We are honest and reliable.
Do not waste another minute where your safety is concerned. Stop by our convenient auto repair shop for any brake repairs you may need.
Call us at (651) 770-5689 to schedule an appointment or answer any questions you may have.