Auto Cooling Systems Service
Auto Cooling Systems Service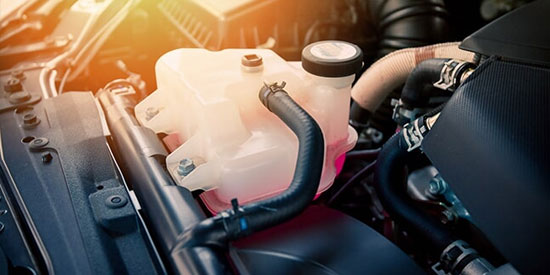 Conveniently Located Off
of SR 36 & 120
The primary job of your car's cooling system is to ensure your engine doesn't overheat. If you are experiencing cooling problems, you should bring your vehicle in right away. The auto repair technicians at North St. Paul Automotive in the St. Paul, North St. Paul, Oakdale, and Maplewood, MN area are always up-to-date with the latest techniques and equipment.
Your car's cooling system ensures all the parts in your vehicle are working correctly and running smoothly. If the car is too hot the parts will wear down and malfunction more quickly. It is essential to keep your cooling system well maintained
Our Cooling Systems Services Include:
We can't stress enough the importance of immediately bringing your vehicle in for service regarding engine cooling issues. If you must wait, ask to borrow another vehicle from friends or family so as not to risk additional damage to your own car.
Call us at
(651) 770-5689
to schedule an appointment or answer any questions you may have.